If you're doing client SEO, I guess every new client, without any exceptions, will ask you this question: 
"How long till my website (page) ranks on top of Google?"
The common response to this question is obviously, "It depends," because there are just too many variables to consider: website strength, competition, budget, skills, etc.
But here at Ahrefs, we decided to sift through the petabytes of historical ranking data that we have and give you a slightly more quantifiable answer, something more concrete than simply, "It depends."
How old are the top-ranking pages?
For starters, we identified how old the current top-ranking pages are.
We took 2 million random keywords and pulled data on the Top10 ranking pages for each of them. Which resulted in this beautiful graph: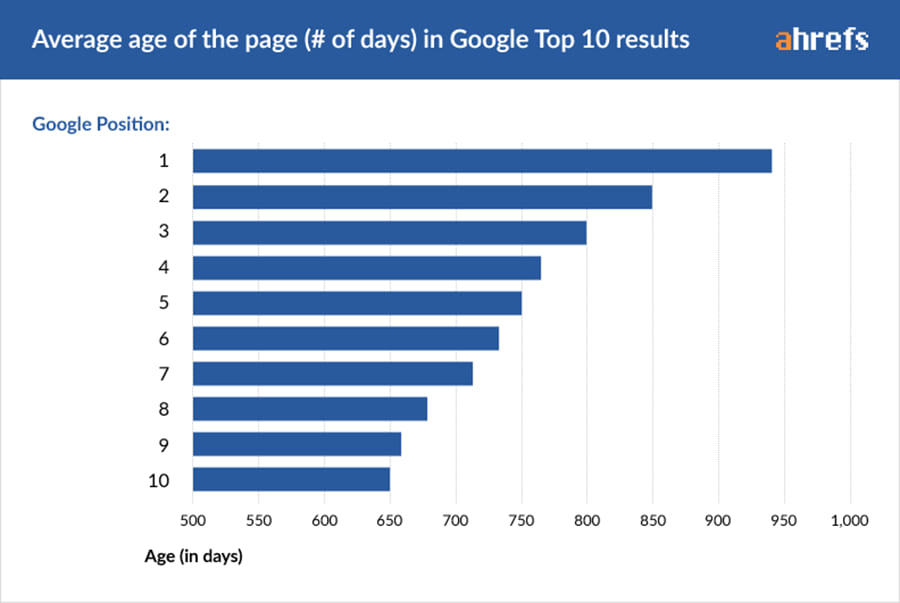 SIDENOTE.
The "age" is calculated from the date when Ahrefs crawlers first saw the page. But since we crawl the web at a pretty staggering speed, the actual age of the page should be very close, if not identical, to our records. 
As you can tell from this graph, the average Top10 ranking page is 2+ years old. And those that rank at position #1 are almost 3 years old (on average).
In fact, only 22% of pages that currently rank in the Top10 were created within 1 year: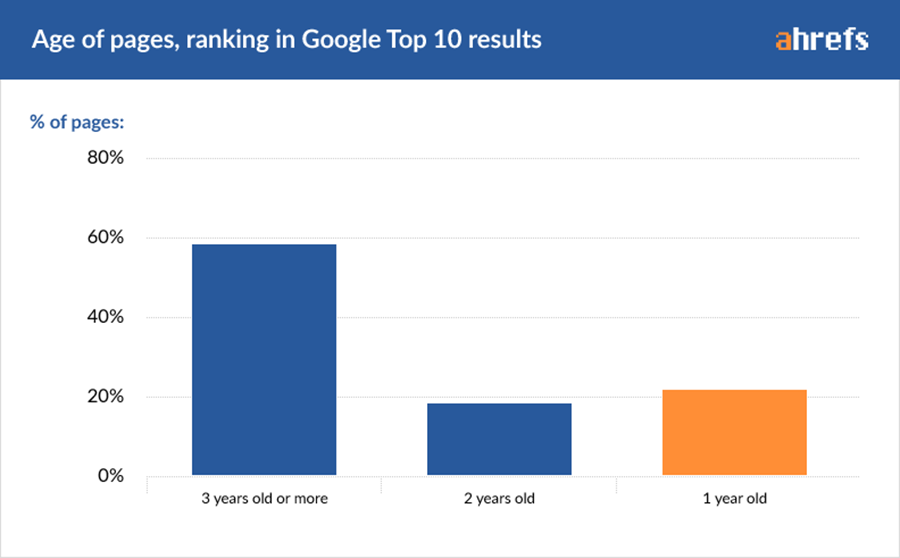 So the next thing we wanted to know is what percentage of pages at each ranking position were less than 1 year old: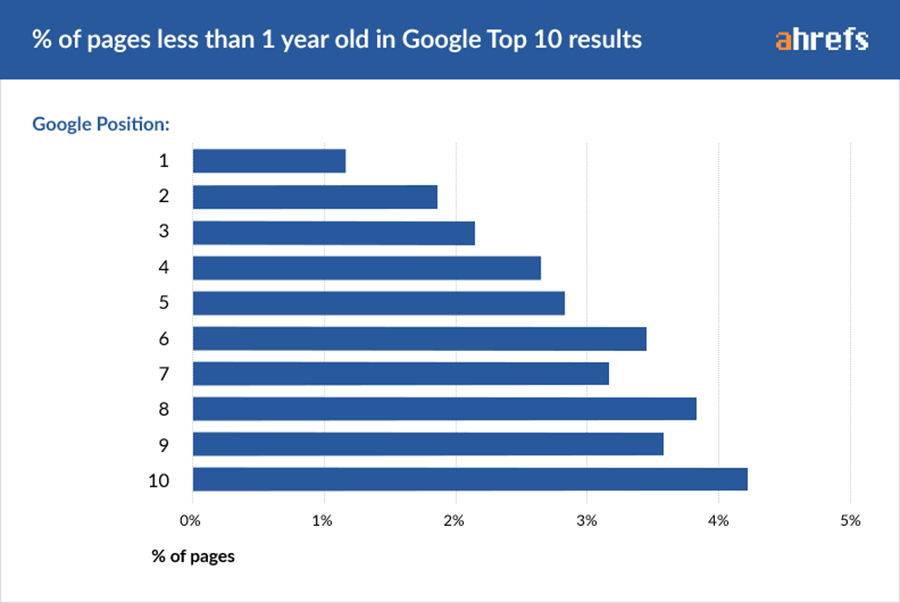 This doesn't look too promising, right? The SERP is clearly dominated by "old" pages.